Helpline Resource
Online and Automated Telephone Service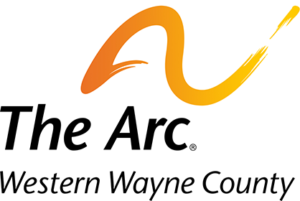 The Arc Western Wayne County is conveniently located at 2257 South Wayne Road in Westland Michigan.  The office is on the east side of Wayne Road, between Michigan Avenue and Cherry Hill roads.  The phone number is 734-729-9100.
The Arc Western Wayne County provides many responsive programs and services to our community. The Arc Western Wayne County maintains a wealth of information through workshops, training sessions and town meetings.  
The Arc Western Wayne County provides assistance to people with disabilities and their families.  This advocacy ensures that education, housing, employment and health-care services can be obtained.  Our advocacy reaches into the realm of public policy, to secure and expand local, state and federal services.  We also assist people to increase their access to community recreation activities.  
The Arc Western Wayne County provides an automated information system known as The Take Charge Helpline.  This system contains resources for people with disabilities.  Families need only a touch-tone telephone to call in and receive information on disability related topics.  All of the information available on the helpline is also available on The Arc's website.  
The After I'm Gone Project assists parents of children and adults with disabilities in planning for their child's future when they are no longer able to provide care.  
The Arc Western Wayne County acts as Fiscal Intermediary for people living self-determined lives.  The Arc acts as a business agent and helps the person manage a variety of community supports.  
The Guardianship Alternatives Information Network exists to help people with disabilities and their families make a good, informed decision about guardianship and its alternatives.  
Michigan Alliance for Families is a collaborative project that provides information, support and education to families of children and young adults with disabilities from birth to age 26.  The alliance connects families to resources in their own community.  
The Arc began providing Independent Supports Coordination services in 2005 for several people receiving mental health services through Oakland County Community Mental Health Authority. The Arc contracts with each person individually.  
For any additional information, contact The Arc Western Wayne County at 734-729-9100.  
Phone code: 1253