Helpline Resource
Online and Automated Telephone Service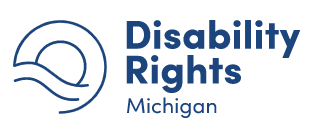 The Client Assistance Program, or CAP, provides information and advocacy, without charge, to people with disabilities who are receiving or want to receive services under the Rehabilitation Act.  CAP provides money from Michigan Rehabilitation Services to provide these services through Michigan Protection and Advocacy.  CAP will assist you with services provided by MRS, Consumer Choice Programs, Michigan Commission for the Blind, Centers for Independent Living, and Supported Employment and Transition Programs.
CAP provides information and referral, direct advocacy, and technical assistance which can help you with litigation if you are appealing decisions to a judge regarding rehabilitation and independent living services.
For more information call The Client Assistance Program at 800-292-5896, or visit Michigan Protection and Advocacy online at www.mpas.org.
Phone code: 1803