Helpline Resource
Online and Automated Telephone Service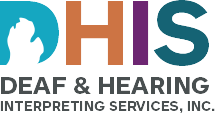 Deaf and Hearing Impaired Services is located at 25882 Orchard Lake Road, Suite 100, in Farmington Hills Michigan.  The phone number is 248-473-1888.
Deaf and Hearing Impaired Services provides a continuum of services for deaf and hard of hearing older adults and their families in Southeastern Michigan.  Those services include bilingual and/or bicultural sign language interpreting for individuals, courts, schools, hospitals and businesses.  Other services include advocacy, individual case management, outreach, information and referral, sign language classes as well as day excursions and overnight trips.  
Deaf and Hearing Impaired Services also offers a referral service for interpreters, otological evaluations, hearing evaluations, hearing aids and assistive devices for people who are deaf or hearing impaired.  
If you would like additional information, please call Deaf and Hearing Impaired Services at 248-473-1888, or visit them online at
www.dhisonline.org
.  
Phone code: 1257