Helpline Resource
Online and Automated Telephone Service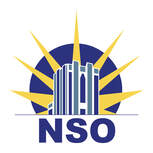 Neighborhood Service Organization, or NSO, is located at 882 Oakman Blvd, suite C in Detroit Michigan. The phone number is 313-961-4890.
NSO was established in 1955 as a private non-profit human service agency.  The mission of NSO is to provide diverse and innovative healthcare, community development and community health services to meet the changing needs of the region's population.  NSO is a very diverse organization, which serves a wide variety of community needs to very special populations.  
NSO offers older adult services, services for individuals with developmental disabilities, a gambling treatment program, youth initiatives project, outpatient substance abuse treatment services, intervention to the homeless substance abuser, and a 24 hour walk in center for the homeless.  
NSO also offers an emergency telephone/suicide prevention center available 24 hours a day 7 days a week.  That phone number is 800-241-4949.  
For more information, contact Neighborhood Service Organization at 313-961-4890, or visit them online at
www.nso-mi.org
.  
Phone code: 1216