Helpline Resource
Online and Automated Telephone Service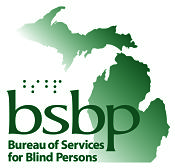 What are Visual Impairments?
You can apply for Adult Home Help Services, or Home Help, at your local Department of Human Services, or DHS, office. You can call any DHS office to get the number to your local office. Once you have contacted your local office to request Adult Home Help services, a DHS worker will contact you to evaluate your income, resources, and eligibility. The worker will also conduct a client needs assessment to determine how much help you need completing the activities necessary for daily living, like bathing, dressing, eating, meal preparation, taking medication, housework, laundry, and shopping or errands. After completing your needs assessment, you and your DHS worker develop your service plan which details how much assistance you need.
Your DHS worker can also help you to locate a service provider to help you with your daily activities. Before you can begin to receive Home Help, you need to get a letter from a doctor stating that you need these services and your service plan must be reviewed by a registered nurse through the Department of Human Services.
There is additional information about Adult Home Help on The Take Charge Helpline. If you have questions, you can call your local Department of Human Services office, visit DHS online at Labor and Economic Opportunity – Services for Blind Persons (michigan.gov) or call The Arc at 734-729-9100.
Phone code: 1717